Real people ... Real experiences
Feedback about our products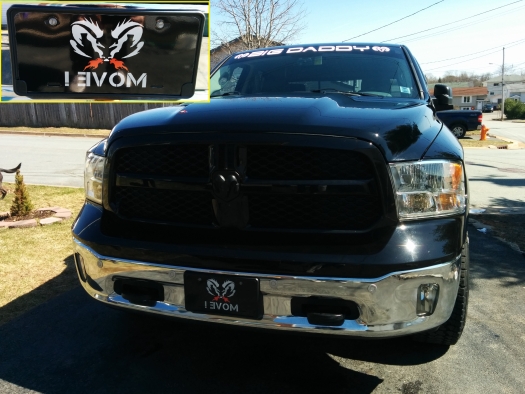 (Many thanks, Will, for the great picture!)
I got the plate yesterday. Put it on this morning. Washed the truck this afternoon and then took the attached picture. I'd be pleased if you show cased this picture of your work on your website. You did a wonderful job and I will be coming to you first for any future work I need done! (Which may be sooner than later... LOL)
Will M - NS
The plate is unbelievable and the picture on the web site doesn't do it justice. My girlfriend is going to be extremely happy this Christmas. Thanks again and keep up the beautiful art work.
Matt H - PA
This is the first time I have dealt with Miller Concepts, and it will not be my last! I have never had such exceptional help and service. I was having a complicated (complicated to me at least) custom license plate done, and they went above and beyond the call of duty to help me. They did a superb job! It is a picture of my 3 dogs, and it is so very special to me. I thank them for helping me from the bottom of my heart! They answered my email questions so quickly and could not have been kinder:-)
Carol C - DE
Last year you were kind enough to make some suggestions as to protecting a license plate I had purchased from you against UV.... You noted that StoneGuard film you had begun using might help and suggested the "Cruiser Acrylic Shield." The combination of your new film and/or the Cruiser shield have worked like a charm. I cannot see that any of the colors have faded one iota over the past winter. I just wanted to let you know that you should feel confident offering that advice to anyone with a similar problem.
Ed R - MA
The custom coasters using my photographs are beautiful. Everyone that received them as Christmas gifts loved them. Miller Concepts overall transaction was very professional with the customer in mind: great communication,reasonable priced, prompt service, and special care given to shipping. I highly recommend Miller Concepts to all my family and friends.
Janice F - RI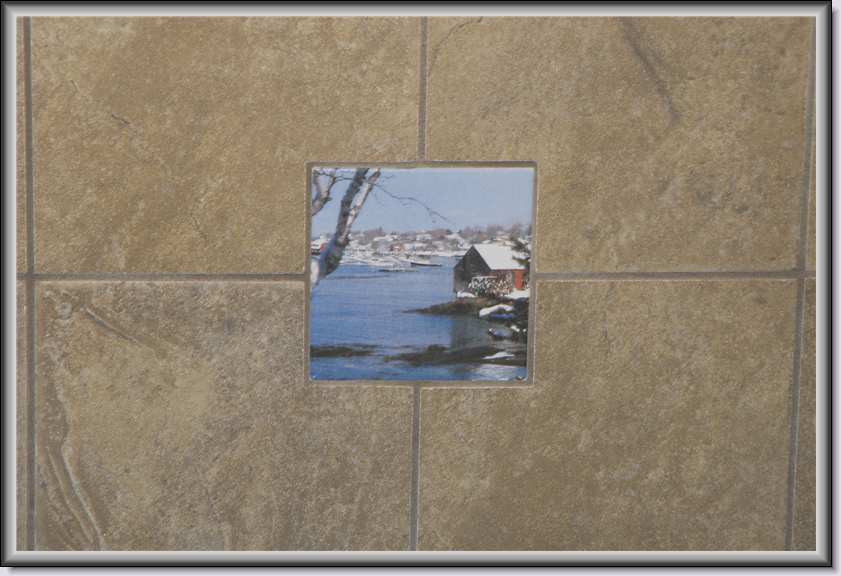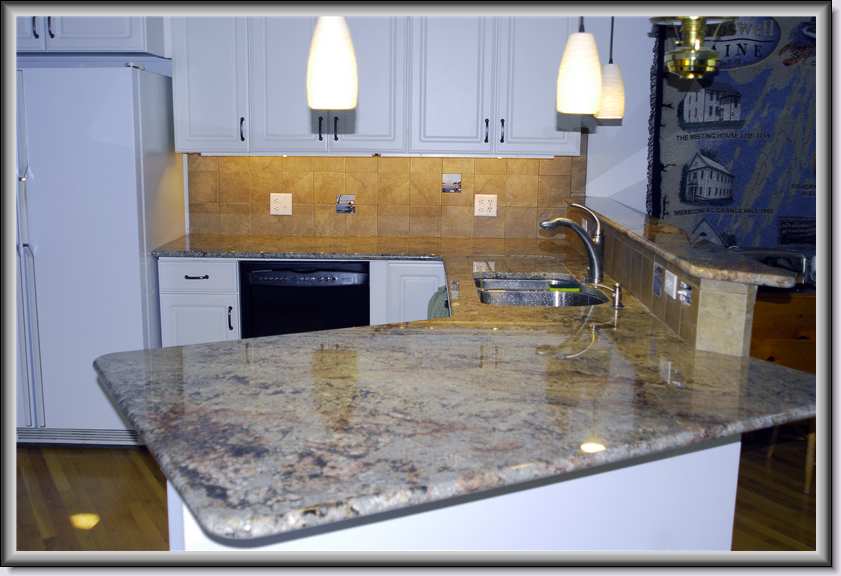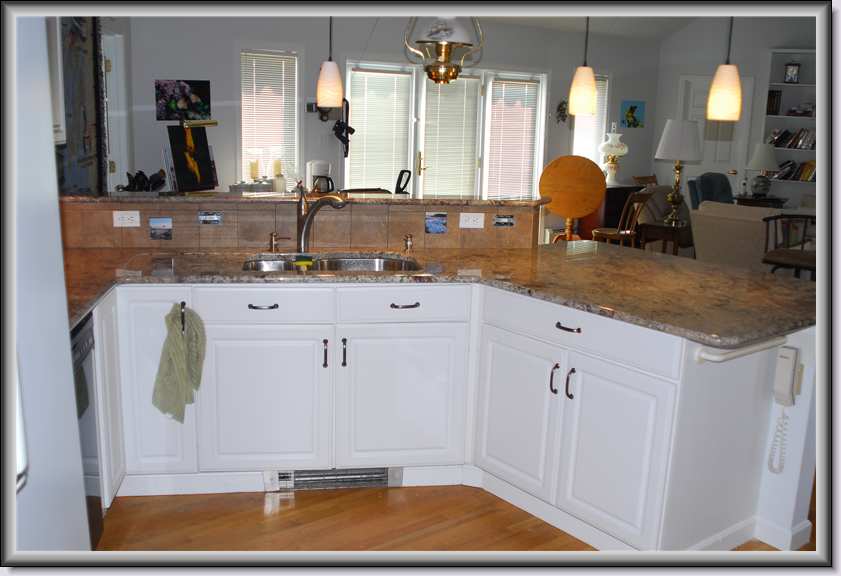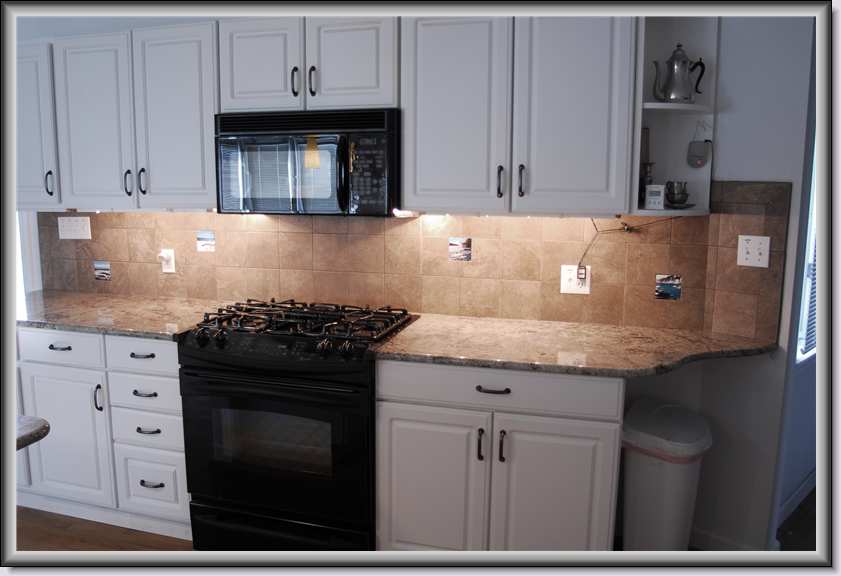 (Many thanks to Norm for his beautiful pictures!)
My photographs and your coaster tiles combined to create spectacular focal points in the tile backsplash of my kitchen. I am truly delighted with the result and am grateful for your assistance in making this happen.
Norm C - Maine
After a few fast emails and a sample of the customized plate; I was very happy. Received it today and it looks great. Only black panther custom made license plate ever.Thanks again.
D Dash, SK
I just wanted to let you know that I was delighted with how my customized license plate turned out!
Yes - please do quote me. Also say that I did ALOT of research on the internet before I finally picked your website!
Ruby B - TN
I received my I "Heart" Daisy and Ned Yellow lab plate in the mail earlier this week - and I absolutely LOVE it. I have a Galapolous Green Honda Element and the plate looks WAY COOL on the front. Thanks so much for "completing" my new car's look
Sarah S - NM
... We received the order in a very timely manner last week and have been enjoying the three switchplates we ordered all week. The colours are beautiful and the detail is lovely. We are very impressed and our guests asked if it was the lighthouse from Peggy's Cove. They truly are a perfect detail that finishes a room. Thank you again for sending them and for your excellent customer service!
Audrey L - ON
... just wanted to let you know that the switch covers arrived today - and so you can see how perfect they are, I have attached a picture of one of them on my kitchen wall with the new wallpaper and paint...
Janie S - AZ

(Many thanks to Janie for her beautiful picture!)
Hello: Just wanted you to know I received my order 3/21. Very fast service considering you are in Nova Scotia. I really like it - It is just like what was shown on your website. Thanks and have a Happy Easter!
Charleen G - MI
... Thank you for the wonderful switchplates. They added that extra touch to my apple kitchen...Here are some pictures of your beautiful switchplates and covers on my new apple kitchen. They are definitely a wonderful addition and added the final touch that was needed. Thank you for your prompt and courteous service. The fine quality of your product is outstanding...
Kathy N - IN
(Many thanks to Kathy for providing us pictures of her fabulous kitchen!)
I just wanted to tell you how pleased I was when I received my three switchplates. The designs are just beautiful and go well with the rooms I chose for them. I will be back as a customer. These will make great gifts for friends who you have a hard time buying a gift for. These are ideal. I'm glad I entered your contest. Thank you so much,
Naomi N - NJ
This is to inform you that my switchplates arrived today and it was well worth the wait. Both the quality and attention to detail were excellent. Thanks for a job well done. Regards.
Larry S - NY
We received the plate and it's perfect! The colors and pic are so vivid. A lot of people are getting your name and address from me so I hope this directs some business your way... Again thanks very much and I might be getting some more from you later on like for birthdays or Christmas presents etc.
Dan & Heather B - NS
I am very pleased with my license plate - your service was very prompt, trustworthy (it's scary dealing on the Internet!), and I got more than I expected at a good price. I will definitely recommend your products to others.
Kathy M - NS
My order arrived yesterday and I must say how beautiful they are, far more than anything that I have ever seen here. My daughters are going to love these because they are so realistic looking. Thank you again for the great license plates and I will certainly be back for more.
Bonnie D - FL
Hi! It's Sheryl again! I received my (license) plate today (May 9th) and I am very very pleased and excited about how well it turned out!! Better than I thought it could, considering it was a small picture ...I am more than happy with the results, and service of your company! Keep up the good work! :) I'll be sure to pass the word on about Miller Concepts!
Sheryl M - PEI
I just received my order of switchplates and I wanted to let you know that they are AWESOME!!! I just love them !!! .....and, I will certainly recommend your website to many of my friends.....With all of the websites I visited, you had the most selection and I also appreciated the friendly email you sent me back after I placed my order. It seems like you really care about your customers - one nice thing you sometimes don't find !!...I will be visiting you again for more "stuff" !!!
Tracie R - WI
"Thank you very much for the extremely prompt service. I received my order from you in only 3 days!!! My wife LOVES the receptacle & switch cover plates, and I am also very impressed with your painting technique. Keep up the good work!"
Dale B - CA
"I received my order last week and installed the plate this weekend. It looks wonderful in my kitchen, it is just what I wanted and needed. Thanks for sending shipment information, it was much appreciated."
Holly S - TX
"I received the switchplate on Sept. 17. It's beautiful. I wish the original ones I ordered were like that. It's so much more durable. Thanks!"
Becky M - MA
"I received the switchplates today. They look better than on the web site and are already up. I am very pleased. "
Karen from Denver - NC
"... I received my order last Saturday, and just want you to know I was very pleased with the switch plates. The shopping experience with your company was very pleasant too, and I would highly recommend you... I was also impressed with what a friendly transaction it was as well as the quality of the product..."
Evelyn L - FL
"... It has been a pleasure shopping at your site. It has definitely been my most pleasant on-line experience. Thank you very much..."
Jennifer N - GA
"I just received the switch plates and we're really happy with them... Thank you for shipping them so quickly. We expected to wait another couple weeks. Thank you."
Paula Anne H - PA
"... I received the switch plates that I ordered and every one of them is fabulous!!!! It adds a whole new dimension to the decor in each room... I'm so glad I found you..."