Our Full Color Stickers and Labels
Product labels are important in that they attract people's attention and then convince them to buy your product. Being full color, gives you an unlimited range of design possibilies. After all the hard work behind your product, from concept to fruition, from the company logo and label design to execution, it deserves a label that will match its quality.
Our full color decals, stickers and labels can be any shape and size, that you can use as product labels (like wine bottles), shipping/crate labels or address labels and even vehicle stickers and bumper stickers as they will stand up to 5 years outdoors.
These decals will adhere to most surface like glass, plastic, steel, paper, etc. In fact, these are the type of materials used in the signage business. Just clean the surface, then stick the decals on.
Best of all, you do not need to purchase huge amounts of decals/stickers/labels so you can save on capital outlays and interest expense.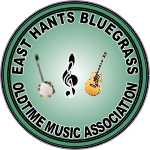 For all your decal, label and sticker requirements, please feel free to contact us for a quote.